SKB Gear can produce gear ring including the dryer gear ring, gear ring of rotary kiln, ball mill gear ring, mixer gear ring, etc. SKB Gear is a customized gear products supplier, and you can find various types of gear including the 2600mm diameter of the large dryer gear here. We manufacture according to customers' specific requirements, please send us your drawings of Mining machinery Precision Gear for any inquiry.
Drum dryer is widely used in food, feed, chemical, pharmaceutical, mining and other industries. Equipment working process is as follows: the wet material after joining dryer after dehydration, inside the cylinder under uniform of copy board flipping, material in the dryer evenly dispersed in contact with the hot air fully, to speed up the drying heat transfer, mass transfer. In the process of drying, copy board and heat properties of materials with gradient, under the action to the drying machine another star discharge valve to discharge the finished product.
SKB Gear adopts the latest manufacturing technology and established our enterprise standards for products. We have recognized the significant effect of quality on our existence and have established our quality management system in accordance with GB/T 19001-2008-ISO9001:2008. Our Goals is that continual innovation and development to lead the industry of welding pipes in the 2600mm diameter of the large dryer gear.

Technical Parameters
Main Product Range
| | | |
| --- | --- | --- |
| Name | Diameter | Modulus |
| Spiral bevel Gear | ≤ 2.0M | ≤ 40M |
| Straight Bevel Gear | ≤ 1.6M | ≤ 38M |
| Big Ring Gear | ≤ 6.3M | ≤ 36M |
Calculation formula of the main parameters on standard spur bevel gear
| | | |
| --- | --- | --- |
| Name | Code Name | Calculation formula |
| Reference diameter | d | d=mZ |
| Addendum | ha | ha=m |
| Dedendum | ≤ 6.3M | ≤ 36M |
| Tip diameter | ≤ 6.3M | ≤ 36M |
Structure of Bevel Gear

Inspection & Control
we have a comprehensive set of inspection and control tools for quality control, materials analysis, mechanical properties,ultrasonic testing, magnetic particle inspection, bevel gear roll coloring check,three-coordinate precision gear tester etc..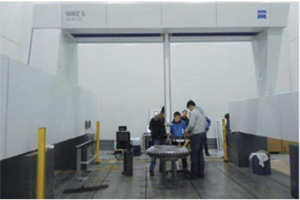 Germany ZEISS three-coordinate precision inspection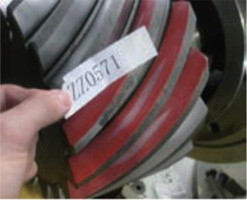 Bevel gear contact area(Concave)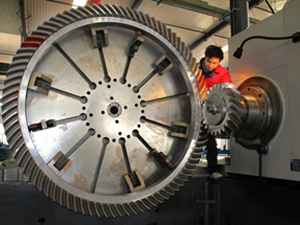 The bevel gear contact area inspection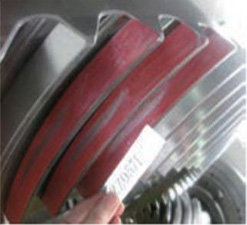 Bevel Gear Contact Area (Convex)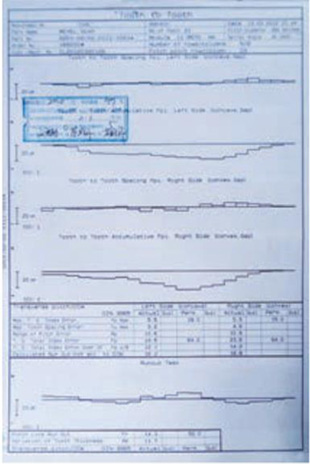 Three-coordinate bevel gear precision inspection report
SKB Services
To ensure better cooperation,our factory provides the following services to the buyers:
1.OEM&ODM:As the special samples and drawings.
2.The small order is acceptable.
3. Professional services
4. Comprehensive and professional after-sale services
We are a supplier of metal material & machinery products. We have extensive experience in the manufacture of Spiral bevel gear,Straight bevel gear and Big Ring gear. Welcome to sending drawings and inquiry.
Production Workflow
Material inspection

Gear blank machining

Gear blank machining

Roughing tooth

Toothed finishing

Keyway / hole, etc.

Cleaning

Precision gear inspection

Heat Treatment

Final test