SKB Gear produces 2200mm diameter of mill large gear, large gear dryer, rotary kiln gear, straight bevel gears, spiral bevel gears and other gear productions, please consult us SKB Gear hotline and contact us. SKB Gear sets of scientific research, production, sales, maintenance and integration, strategic location, convenient transportation and accessible.
Cement mill by the feeding device, gear, rotary device, a feeding device (small transmission gear, reducer, electric motor) and other major equipment components. Hollow shaft material is steel castings, lining can be replaced, rotary gear hobbing by casting processing, wear-resistant liners, grinding balls inside the warehouse, has good wear resistance.
1. Transmission parts: There are two parts of the edge and center drive, comes with fitted auxiliary drive series. Pinion part spherical roller bearing, flexible coupling connection, according to the requirements of matching hardened, Hardened reducer.
2. Supporting parts: the use of high and low voltage hybrid bearing, the use of self-aligning spherical completed. A hollow shaft support bearing and sliding shoe support two types. For bearing, bearing with a cooling device and automatic temperature measuring device.
3. Turn part: Cement Ball Mill materials using high-quality carbon structural steel, welded by automatic welding, cement Ball Mill annealed to eliminate stress, machining.
SKB Gear based active integration into modern management mechanism, first-class production and processing equipment, professional and perfect detection means, high-quality titles of scientific research personnel, skilled staff team in the 2200mm diameter of mill large gear. The highly dedicated spirit of SKB Gear to provide customers with high-quality and affordable productions, advanced, economical and professional service as well.

Technical Parameters
Main Product Range
| | | |
| --- | --- | --- |
| Name | Diameter | Modulus |
| Spiral bevel Gear | ≤ 2.0M | ≤ 40M |
| Straight Bevel Gear | ≤ 1.6M | ≤ 38M |
| Big Ring Gear | ≤ 6.3M | ≤ 36M |
Calculation formula of the main parameters on standard spur bevel gear
| | | |
| --- | --- | --- |
| Name | Code Name | Calculation formula |
| Reference diameter | d | d=mZ |
| Addendum | ha | ha=m |
| Dedendum | ≤ 6.3M | ≤ 36M |
| Tip diameter | ≤ 6.3M | ≤ 36M |
Structure of Bevel Gear

Inspection & Control
we have a comprehensive set of inspection and control tools for quality control, materials analysis, mechanical properties,ultrasonic testing, magnetic particle inspection, bevel gear roll coloring check,three-coordinate precision gear tester etc..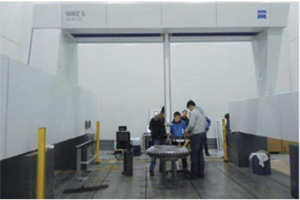 Germany ZEISS three-coordinate precision inspection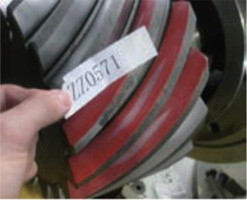 Bevel gear contact area(Concave)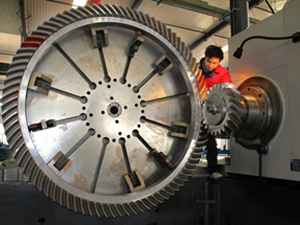 The bevel gear contact area inspection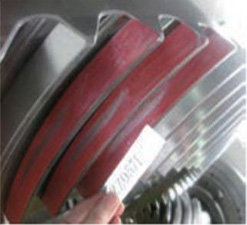 Bevel Gear Contact Area (Convex)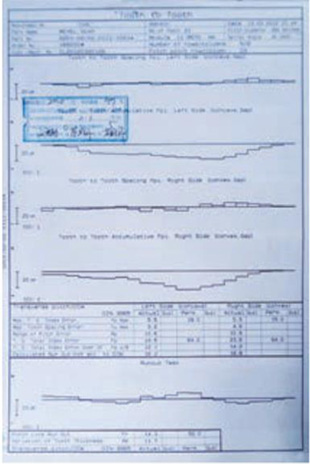 Three-coordinate bevel gear precision inspection report
SKB Services
To ensure better cooperation,our factory provides the following services to the buyers:
1.OEM&ODM:As the special samples and drawings.
2.The small order is acceptable.
3. Professional services
4. Comprehensive and professional after-sale services
We are a supplier of metal material & machinery products. We have extensive experience in the manufacture of Spiral bevel gear,Straight bevel gear and Big Ring gear. Welcome to sending drawings and inquiry.
Production Workflow
Material inspection

Gear blank machining

Gear blank machining

Roughing tooth

Toothed finishing

Keyway / hole, etc.

Cleaning

Precision gear inspection

Heat Treatment

Final test