SKB Gear focus on product quality, rely on scientific and technological innovation in the 1400mm diameter of the large dryer gear, optimize product structure, enhance the core competitiveness, expanding business areas, and always adhere to the people-oriented, science and technology innovation, and emphasizes the inside strong quality, outside the plastic image, improve the internal management mechanism, improve the quality of products, with high quality products and after-sales service continuously meet the needs of customers.
Dryer large gear assembly: assembling the correct position according to the Centers Targets correction pinion gear with transverse centerline error is less than 2mm. And adjust the size of the gear tip clearance, the tip clearance of 0.25 modulus (standard backlash) coupled with the large gear thermal expansion, should pay attention to the large gear tooth tip clearance at maximum runout measured and determined. Resize precision gear contact, the tooth surface contact pattern along the tooth length is not less than 70% along the tooth height of not less than 40%.
SKB Gear specializing in the research and development of energy-saving dryer and related equipment, the 1400mm diameter of the large dryers gear with a reasonable structure, well-made, high output, low energy consumption, easy operation, etc., used in metallurgy, building materials, food, light industry, chemical industry, drying coal, medicine and mining industry, such as slag, fly ash, sawdust, coal, lignite, gypsum, sawdust and other materials.

Technical Parameters
Main Product Range
| | | |
| --- | --- | --- |
| Name | Diameter | Modulus |
| Spiral bevel Gear | ≤ 2.0M | ≤ 40M |
| Straight Bevel Gear | ≤ 1.6M | ≤ 38M |
| Big Ring Gear | ≤ 6.3M | ≤ 36M |
Calculation formula of the main parameters on standard spur bevel gear
| | | |
| --- | --- | --- |
| Name | Code Name | Calculation formula |
| Reference diameter | d | d=mZ |
| Addendum | ha | ha=m |
| Dedendum | ≤ 6.3M | ≤ 36M |
| Tip diameter | ≤ 6.3M | ≤ 36M |
Structure of Bevel Gear

Inspection & Control
we have a comprehensive set of inspection and control tools for quality control, materials analysis, mechanical properties,ultrasonic testing, magnetic particle inspection, bevel gear roll coloring check,three-coordinate precision gear tester etc..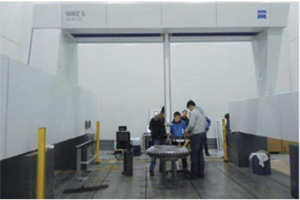 Germany ZEISS three-coordinate precision inspection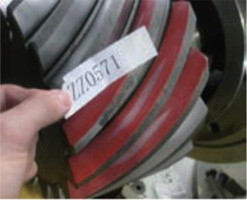 Bevel gear contact area(Concave)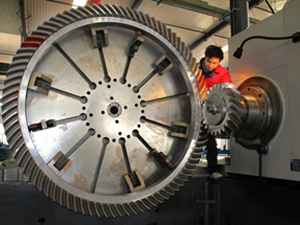 The bevel gear contact area inspection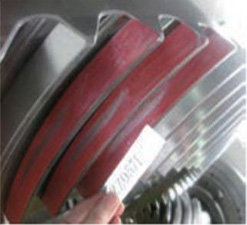 Bevel Gear Contact Area (Convex)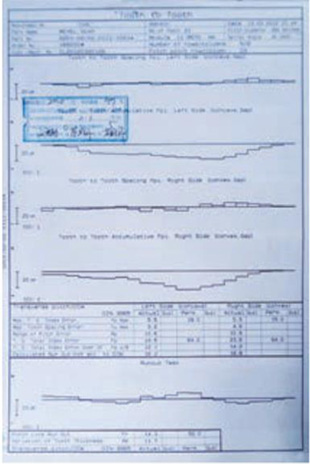 Three-coordinate bevel gear precision inspection report
SKB Services
To ensure better cooperation,our factory provides the following services to the buyers:
1.OEM&ODM:As the special samples and drawings.
2.The small order is acceptable.
3. Professional services
4. Comprehensive and professional after-sale services
We are a supplier of metal material & machinery products. We have extensive experience in the manufacture of Spiral bevel gear,Straight bevel gear and Big Ring gear. Welcome to sending drawings and inquiry.
Production Workflow
Material inspection

Gear blank machining

Gear blank machining

Roughing tooth

Toothed finishing

Keyway / hole, etc.

Cleaning

Precision gear inspection

Heat Treatment

Final test