SKB Gear since its establishment, the enterprise development year by year, product including the 900mm diameter of the large kiln gear constantly updated, and with advanced processing equipment, exquisite technology, strict testing, to ensure to provide customers with excellent products, products are exported to all over the country and abroad.
Kiln is the kiln body portion (rotary kiln) of the body, usually from 30 to 150 meters long, cylindrical, the middle of three to five roll laps. Multi-cylinder factory processed into 3 to 10 segments, transported by truck to the destination of large welded. Which is also known as rolling circle portion (rim) cast from molten steel, roller bearing ring portion of the kiln due to the plate so slightly thicker than the rest of the kiln. Part of the rolling ring and the support tugboat, also connected to the corresponding kiln foundations, load-bearing pillar of the entire rotary kiln. Usually a group of rollers, two by two idler gear wheels and components. Kiln during normal operation to be covered with bricks inside.
The products of SKB Gear took the lead through the ISO9001:2000 international quality system certification and CE certification, the main parts and wearing parts adopt high quality wear-resistant materials and advanced processing technology, makes the equipment insisted of the 900mm diameter of the large kiln gear excellent durability, continuously meet the needs of the broad masses of customers at home and abroad.

Technical Parameters
Main Product Range
| | | |
| --- | --- | --- |
| Name | Diameter | Modulus |
| Spiral bevel Gear | ≤ 2.0M | ≤ 40M |
| Straight Bevel Gear | ≤ 1.6M | ≤ 38M |
| Big Ring Gear | ≤ 6.3M | ≤ 36M |
Calculation formula of the main parameters on standard spur bevel gear
| | | |
| --- | --- | --- |
| Name | Code Name | Calculation formula |
| Reference diameter | d | d=mZ |
| Addendum | ha | ha=m |
| Dedendum | ≤ 6.3M | ≤ 36M |
| Tip diameter | ≤ 6.3M | ≤ 36M |
Structure of Bevel Gear

Inspection & Control
we have a comprehensive set of inspection and control tools for quality control, materials analysis, mechanical properties,ultrasonic testing, magnetic particle inspection, bevel gear roll coloring check,three-coordinate precision gear tester etc..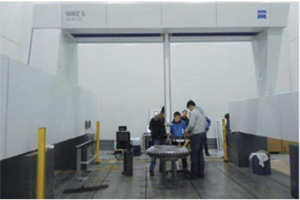 Germany ZEISS three-coordinate precision inspection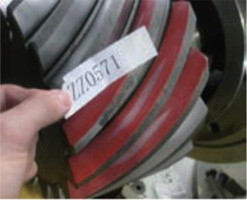 Bevel gear contact area(Concave)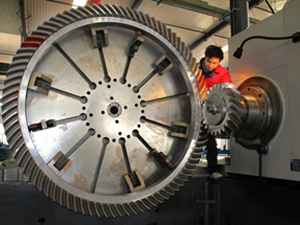 The bevel gear contact area inspection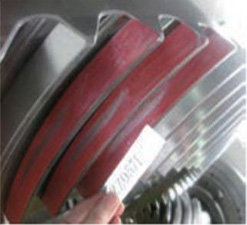 Bevel Gear Contact Area (Convex)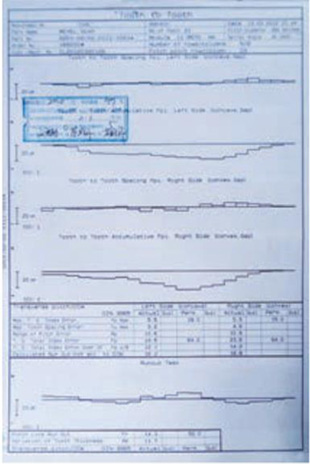 Three-coordinate bevel gear precision inspection report
SKB Services
To ensure better cooperation,our factory provides the following services to the buyers:
1.OEM&ODM:As the special samples and drawings.
2.The small order is acceptable.
3. Professional services
4. Comprehensive and professional after-sale services
We are a supplier of metal material & machinery products. We have extensive experience in the manufacture of Spiral bevel gear,Straight bevel gear and Big Ring gear. Welcome to sending drawings and inquiry.
Production Workflow
Material inspection

Gear blank machining

Gear blank machining

Roughing tooth

Toothed finishing

Keyway / hole, etc.

Cleaning

Precision gear inspection

Heat Treatment

Final test