SKB Gear can provide users with gear design, gear to provide users with quality and cheap products including the 1200mm diameter of the large kiln gear. The company sets Branch, industrial and trade as one of the large gear manufacturers, gear processing industry production and sales and the overall economic indicators ranking the first peer.
Cement rotary kiln has simple structure, convenient operation, high reliability, less wearing parts, high availability, are widely used in metallurgy, chemical industry, construction and other industries. Rotary kiln is supported by shell, furnace supporting device, the thrust roller device, transmission device, moving kiln head, sealing device and burning device and other parts, it has a simple structure, reliable operation, and the advantages of rotary kiln production process is easy to control as well.
SKB Gear is a professional large gears producer, mainly done for custom processing of large gears, straight bevel gears, spiral bevel gear, dryer large gear, 1200mm diameter of the large kiln gear, ball mill gear and all kinds of gear accessories. At the same time, we can also provide thoughtful, efficient service for the new and old customers.

Technical Parameters
Main Product Range
| | | |
| --- | --- | --- |
| Name | Diameter | Modulus |
| Spiral bevel Gear | ≤ 2.0M | ≤ 40M |
| Straight Bevel Gear | ≤ 1.6M | ≤ 38M |
| Big Ring Gear | ≤ 6.3M | ≤ 36M |
Calculation formula of the main parameters on standard spur bevel gear
| | | |
| --- | --- | --- |
| Name | Code Name | Calculation formula |
| Reference diameter | d | d=mZ |
| Addendum | ha | ha=m |
| Dedendum | ≤ 6.3M | ≤ 36M |
| Tip diameter | ≤ 6.3M | ≤ 36M |
Structure of Bevel Gear

Inspection & Control
we have a comprehensive set of inspection and control tools for quality control, materials analysis, mechanical properties,ultrasonic testing, magnetic particle inspection, bevel gear roll coloring check,three-coordinate precision gear tester etc..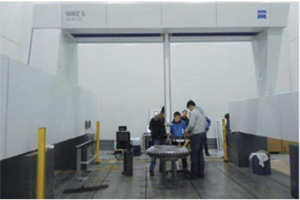 Germany ZEISS three-coordinate precision inspection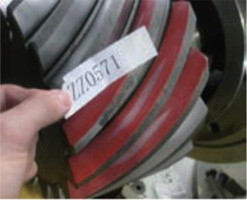 Bevel gear contact area(Concave)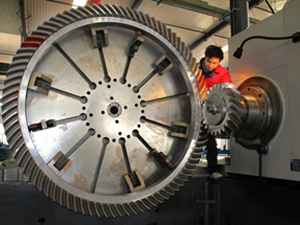 The bevel gear contact area inspection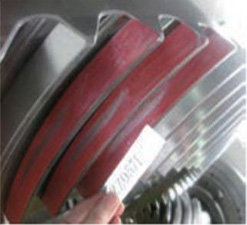 Bevel Gear Contact Area (Convex)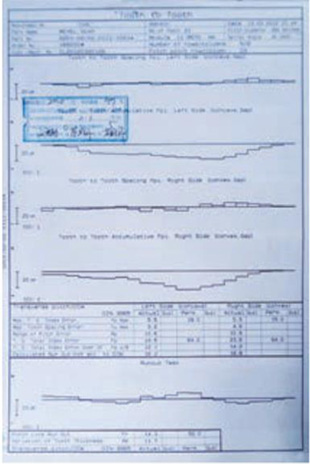 Three-coordinate bevel gear precision inspection report
SKB Services
To ensure better cooperation,our factory provides the following services to the buyers:
1.OEM&ODM:As the special samples and drawings.
2.The small order is acceptable.
3. Professional services
4. Comprehensive and professional after-sale services
We are a supplier of metal material & machinery products. We have extensive experience in the manufacture of Spiral bevel gear,Straight bevel gear and Big Ring gear. Welcome to sending drawings and inquiry.
Production Workflow
Material inspection

Gear blank machining

Gear blank machining

Roughing tooth

Toothed finishing

Keyway / hole, etc.

Cleaning

Precision gear inspection

Heat Treatment

Final test