Spiral bevel gear range: the maximum machining diameter is 3000mm with unlimited modulus. Gear shaft is of integral type and accuracy can up to DIN5 level. SKB Gear can supply spiral bevel gears for Three Gorges Dam ship lift to replace imported component.
Precision: DIN5
Surface hardness: HRC 58-62
Feature: integral bevel gear with tooth in the middle of shaft; double twist transfer (both sides are working face)
SKB Gear is specialzied in various kinds of spiral bevel gears and gear shafts with many years' experience. These spiral bevel gears are widely used in thermal power plants, cement facotries, oil transfer hoist, metallurgy, marine propulsion, coal mining machine, rail transport, heavy vehicles and water control. We can manufacure spiral bevel gears for marine ship lift. We are also engaged in the design, mapping, and matching of damaged spiral bevel gears based on customer's requirements.
Technical Parameters
Main Product Range
| | | |
| --- | --- | --- |
| Name | Diameter | Modulus |
| Spiral bevel Gear | ≤ 2.0M | ≤ 40M |
| Straight Bevel Gear | ≤ 1.6M | ≤ 38M |
| Big Ring Gear | ≤ 6.3M | ≤ 36M |
Calculation formula of the main parameters on standard spur bevel gear
| | | |
| --- | --- | --- |
| Name | Code Name | Calculation formula |
| Reference diameter | d | d=mZ |
| Addendum | ha | ha=m |
| Dedendum | ≤ 6.3M | ≤ 36M |
| Tip diameter | ≤ 6.3M | ≤ 36M |
Structure of Bevel Gear

Inspection & Control
we have a comprehensive set of inspection and control tools for quality control, materials analysis, mechanical properties,ultrasonic testing, magnetic particle inspection, bevel gear roll coloring check,three-coordinate precision gear tester etc..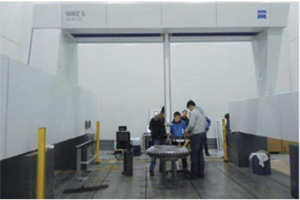 Germany ZEISS three-coordinate precision inspection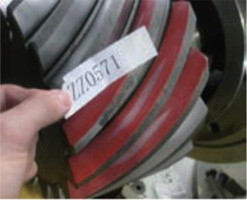 Bevel gear contact area(Concave)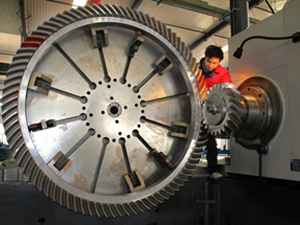 The bevel gear contact area inspection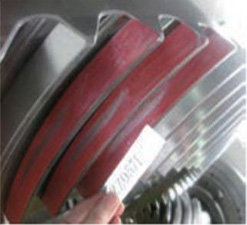 Bevel Gear Contact Area (Convex)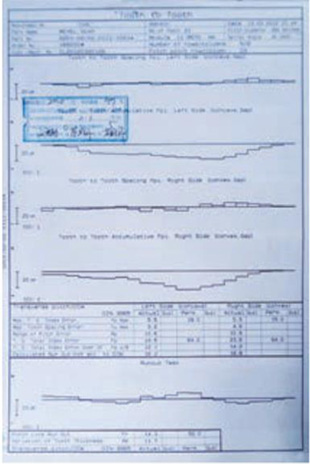 Three-coordinate bevel gear precision inspection report
SKB Services
To ensure better cooperation,our factory provides the following services to the buyers:
1.OEM&ODM:As the special samples and drawings.
2.The small order is acceptable.
3. Professional services
4. Comprehensive and professional after-sale services
We are a supplier of metal material & machinery products. We have extensive experience in the manufacture of Spiral bevel gear,Straight bevel gear and Big Ring gear. Welcome to sending drawings and inquiry.
Production Workflow
Material inspection

Gear blank machining

Gear blank machining

Roughing tooth

Toothed finishing

Keyway / hole, etc.

Cleaning

Precision gear inspection

Heat Treatment

Final test