SKB Gear is a company specialized in the production of chemical industry, mining machinery, cement compound fertilizer equipment cast steel Gear accessories company. We have abundant casting and mechanical processing capacity. We have advantage in casting processing, products include ball mill, the big gear wheel drum dryer, compound fertilizer industry in all kinds of granulating wheel, coated machine, the big gear rotary cooling machine and all kinds of roll ring. Straight tooth bevel gear, spiral bevel gear are very popular in customers.
Gears have classification: the axial direction of the pitch circle diameter of the cylindrical gear is the same. Instead there are large and small ends of the bevel gear, bevel gears in China also are known as bevel gears. So that the straight bevel gears and straight bevel gear is the same concept. Straight bevel gear, which depends on the direction of the tooth long teeth, the gears are straight and curved gear. Tooth contour length and cross section of the cone is the straight line is straight bevel gears, if was a curve, the curve is referred to as gear.
SKB Gear insists that "the quality of the same quality than price, same price, the same product than the prestige". We have advantage in winning and new customers trust, especially in the case of straight tooth bevel Gear processing. We would like to work with new and old customers for cooperation and seek common development. We are waiting respectfully for your presence.
Technical Parameters
Main Product Range
| | | |
| --- | --- | --- |
| Name | Diameter | Modulus |
| Spiral bevel Gear | ≤ 2.0M | ≤ 40M |
| Straight Bevel Gear | ≤ 1.6M | ≤ 38M |
| Big Ring Gear | ≤ 6.3M | ≤ 36M |
Calculation formula of the main parameters on standard spur bevel gear
| | | |
| --- | --- | --- |
| Name | Code Name | Calculation formula |
| Reference diameter | d | d=mZ |
| Addendum | ha | ha=m |
| Dedendum | ≤ 6.3M | ≤ 36M |
| Tip diameter | ≤ 6.3M | ≤ 36M |
Structure of Bevel Gear

Inspection & Control
we have a comprehensive set of inspection and control tools for quality control, materials analysis, mechanical properties,ultrasonic testing, magnetic particle inspection, bevel gear roll coloring check,three-coordinate precision gear tester etc..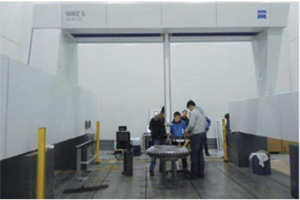 Germany ZEISS three-coordinate precision inspection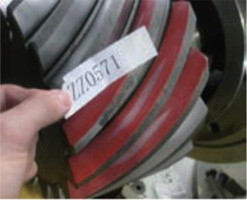 Bevel gear contact area(Concave)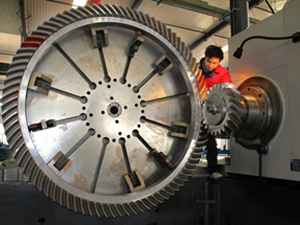 The bevel gear contact area inspection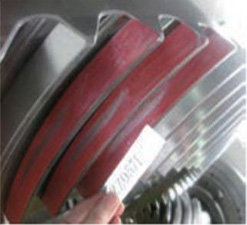 Bevel Gear Contact Area (Convex)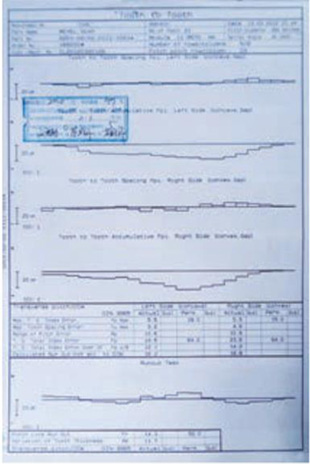 Three-coordinate bevel gear precision inspection report
SKB Services
To ensure better cooperation,our factory provides the following services to the buyers:
1.OEM&ODM:As the special samples and drawings.
2.The small order is acceptable.
3. Professional services
4. Comprehensive and professional after-sale services
We are a supplier of metal material & machinery products. We have extensive experience in the manufacture of Spiral bevel gear,Straight bevel gear and Big Ring gear. Welcome to sending drawings and inquiry.
Production Workflow
Material inspection

Gear blank machining

Gear blank machining

Roughing tooth

Toothed finishing

Keyway / hole, etc.

Cleaning

Precision gear inspection

Heat Treatment

Final test